07.10.2016 - 08.11.2016
MADE IN JAPAN - Museum cultuur Strombeek Gent
Gemeenteplein z/n, 1853 Strombeek-Bever
Open 7/7, ma-za 10–22u, zo 10–18u, gratis toegang
23.10.2016 - 20.11.2016
SPACE BETWEEN DREAM AND REALITY - Galerie Schoots + Van Duyse
Een unieke tentoonstelling met nooit getoond werk van Paul Van Hoeydonck.
Vernissage op zondag 23 oktober 2016 om 15.00u
Napoleonkaai 15, 2000 Antwerpen - open woe t.e.m. zo, 13.00u - 18.00u
verwelkoming door Roland Janssen en Stijn Coppejans
inleiding door Ernest Van Buynder, voorzitter van de vrienden van het M HKA
gelegenheid tot kennismaking met de kunstenaar - bezoek aan de Wunderkammer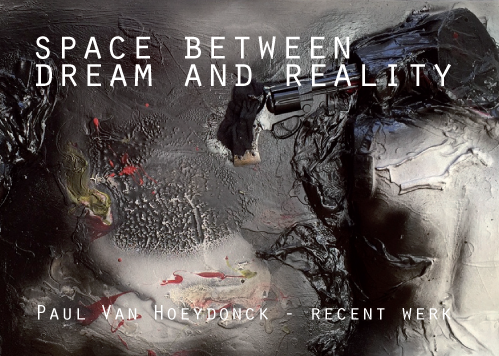 22.10.2016 - 28.05.2016
EEN ANDERE WERELD - Laboratorium van waan en fantasie - Museum dr Guislain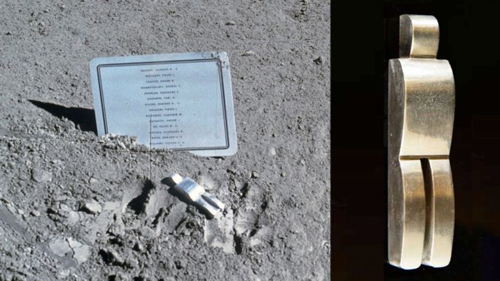 Guggenheim herstelt Belgische kunstenaars in ere - New York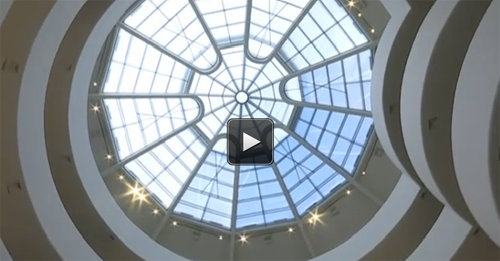 HET JOURNAAL - 13/10/14 - click here to play video >
ZERO: Countdown to Tomorrow, 1950s–60s
including Paul Van Hoeydonck
Guggenheim Museum NY
October 10, 2014–January 7, 2015
ZERO: Countdown to Tomorrow, 1950s–60s, is the first large-scale historical survey in the United States dedicated to the German artists' group Zero (1957–66) founded by Heinz Mack and Otto Piene and joined in 1961 by Günther Uecker, and ZERO, an international network of like-minded artists from Europe, Japan, and North and South America—including Lucio Fontana, Yves Klein, Yayoi Kusama, Piero Manzoni, Almir Mavignier, Jan Schoonhoven, and Jesús Rafael Soto—who shared the group's aspiration to transform and redefine art in the aftermath of World War II. Featuring more than 40 artists from 10 countries, the exhibition explores the experimental practices developed by this extensive ZERO network of artists, whose work anticipated aspects of Land art, Minimalism, and Conceptual art. ZEROencompasses a diverse range of media including painting, sculpture, works on paper, installations, and archival materials such as publications and photographic and filmic documentation. The exhibition is organized around points of intersection, exchange, and collaboration that defined these artists' shared history. Among the themes explored are the establishment of new definitions of painting (such as the monochrome, serial structures, and fire and smoke paintings); the introduction of movement and light as both formal and idea-based aspects of art; the use of space as subject and material; the interrogation of the relationship between nature, technology, and humankind; and the production of live actions or demonstrations. At once a snapshot of a specific group and a portrait of a generation, the show celebrates the pioneering nature of both the art and the transnational vision advanced by the ZERO network during a pivotal decade.

ZERO: Countdown to Tomorrow, 1950s–60s is supported by the exhibition's Leadership Committee, with special thanks to The George Economou Collection, the committee's Founding Member, as well as to Larry Gagosian, Axel Vervoordt Gallery, and Stefan Edlis and Gael Neeson.
Additional funding is provided by Rachel and Jean-Pierre Lehmann, the Swiss Arts Council Pro Helvetia, Anna and Gerhard Lenz, Mondriaan Fund, The David W. Bermant Foundation, and an anonymous donor.
Support for this exhibition is also provided by Sperone Westwater; Beck & Eggeling International Fine Art; Cees and Inge de Bruin; Sigifredo di Canossa; Patrick Derom; Yvonne and Edward Hillings; Dominique Lévy Gallery; Nicole and Jean-Claude Marian; The Mayor Gallery; Mnuchin Gallery; Achim Moeller, Moeller Fine Art, New York; Robert and Irmgard Rademacher Family; David Zwirner, New York/London; Institut für Auslandsbeziehungen e.V. Stuttgart; Walter and Nicole Leblanc Foundation; Consulate General of the Federal Republic of Germany New York; The Government of Flanders through Flanders House New York; and Netherland-America Foundation.
www.guggenheim.org >